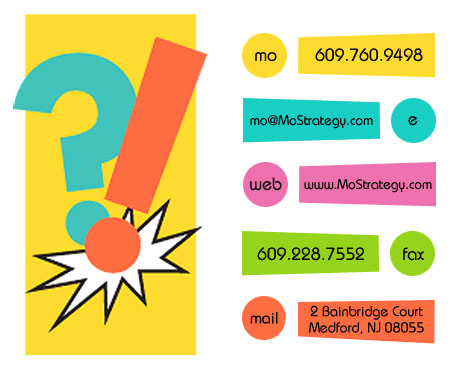 Maureen Craig, Founder & Provocateur
Maureen Craig helps organizations leverage the power of branding to accelerate growth. A brand strategist with over 20 years of experience, she brings a rigorous, creative approach to research and problem solving. Her work spans three disciplines:

1) Customer Understanding (in-depth research, discovery labs, meta-analysis),
2) Strategic Development (brand mission, values, goals, customer experience development), and
3) Innovation (experience design, brainstorming, facilitation, systems thinking).

A Phi Beta Kappa graduate of Wesleyan University, Maureen has a bachelor of arts in modern European history. She is an avid traveler and a decent cook. A native of Los Angeles, she now lives in southern New Jersey (yes, New Jersey. Exit 5, thank-you-very-much) with her husband and four kids.